Bethlehem Cemetery Association

Paying Tribute to Our Ancestors

Welcome to Bethlehem Cemetery Association

There is a little cemetery in Ivanhoe, Texas that has gone un-kempt for over 70 years. Based on research it is believed to have originated as a slave cemetery.  The earliest headstone dates back to 1883. Bethlehem Cemetery is located in what was the black community of Bethlehem, Texas. You cannot find Bethlehem on the map because it was the black community within Ivanhoe. Even though many of the residents in the community were farmers that owned their own land, it was a hard life. So, when opportunities opened up during WWII many of them left Bethlehem behind and headed North with the vision of a better life and a better education for their children. Since that time, with no family members in the area, the cemetery has been neglected for over 70 years.

I paid a visit to the cemetery in 2010 and it broke my heart to see the condition of the little cemetery out in the middle of nowhere. Many black cemeteries around the country are in the same state. Fortunately, there are many people who feel as I do and have formed cemetery associations for the purpose of restoration and perpetual care of these cemeteries. I feel very strong about honoring the resting place of the people buried there  and have adopted the little cemetery in Bethlehem. There is much to do in the little forgotten cemetery,  starting with identifying the names of the people buried there. Most of the bodarc wood markers are gone or  are buried in debris. I have been working to discover the names of the people buried there through interviews and death certificates. Along with identifying the inhabitants, funds must raised and volunteers to perform the work.

Please support the restoration and cleanup of this cemetery by making  a donation,  joining the association or purchasing one of our products.  100% of the profits from our fundraising efforts will go to the association.

For more information please: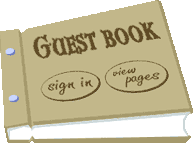 Dear Ancestor, 

the life you lived

One hundred years ago

Spreads out among the ones you left

Who would have loved you so. 

I wonder if you lived and loved,

I wonder if you knew

That someday I would find this spot,

And come to visit you. 

Author Unknown